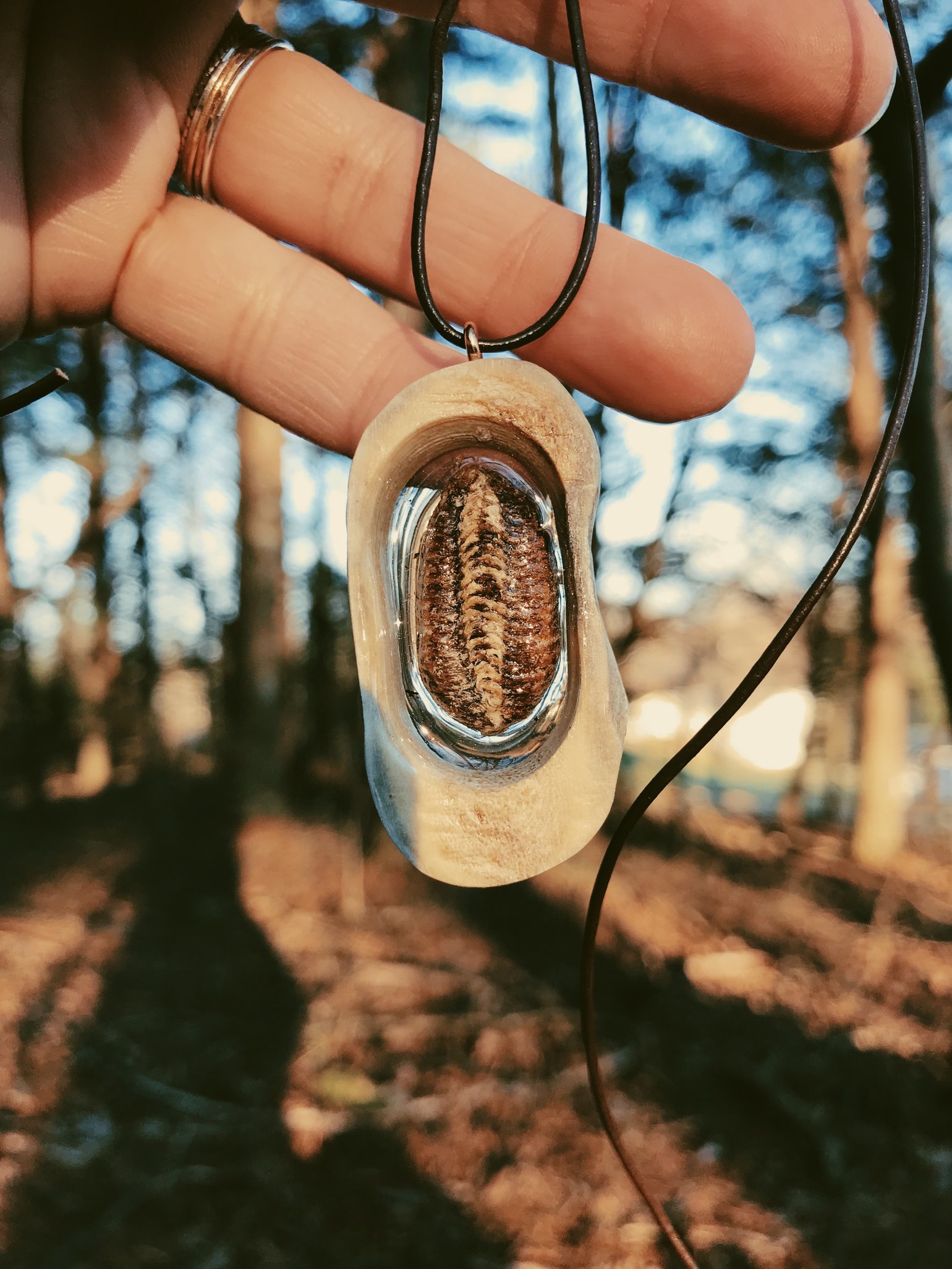 Praying Mantis Egg Case
$

52.00


On Sale
---
We all desire to connect with nature, to connect with others, and something bigger than ourselves. Through a collaboration of artists, we bring this deeply desired connection into tangible form.
Now you can carry a tiny forest world with you wherever you go. Our hope is that as you wear this amulet you feel the connectedness to the Ground of Being.
Each amulet is created with deer/elk antlers or goat horns. Each are sealed in resin. You have a choice of light brown, dark brown or black leather cord. Cords are cut around 24" (may not be exact). No two are the same and each one is perfectly imperfect.
We will consider a limited number of special orders if you have something you'd like to be placed inside a deer antler amulet. Email [email protected] to inquire about a special order.
Tiny Forest Terrariums are a collaboration between two artists @carmencayart and @ravenwerks
---